Pony Gangnam Style
Edit
Pony Gangnam Style is a video that parodies Gangnam Style. It was made by Coconeru, a youtube user. The video shows a light-brown male pony who does the dance in scenes of the animated television series, My Little Pony: Friendship is Magic. The video has over 4 million views as of October 30th, 2012. The video was published originally on Coconeru's channel.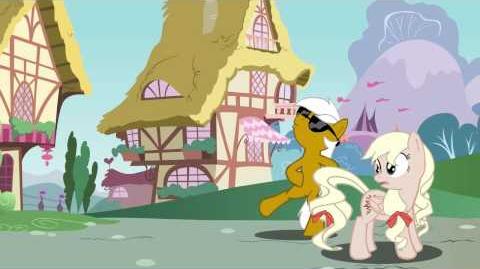 The pony dances in scenes of My Little Pony: Friendship is Magic, as well as others. In the middle of the video, a another pony is shown. At the end, the male pony looks at the female's butt, mirroring the same scene in Gangnam Style.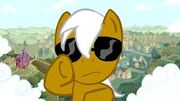 Ad blocker interference detected!
Wikia is a free-to-use site that makes money from advertising. We have a modified experience for viewers using ad blockers

Wikia is not accessible if you've made further modifications. Remove the custom ad blocker rule(s) and the page will load as expected.